Noah Dethroned
Noah has been dethroned according to the upcoming issue of Time. Meet the newly crowned Best Dog in the World.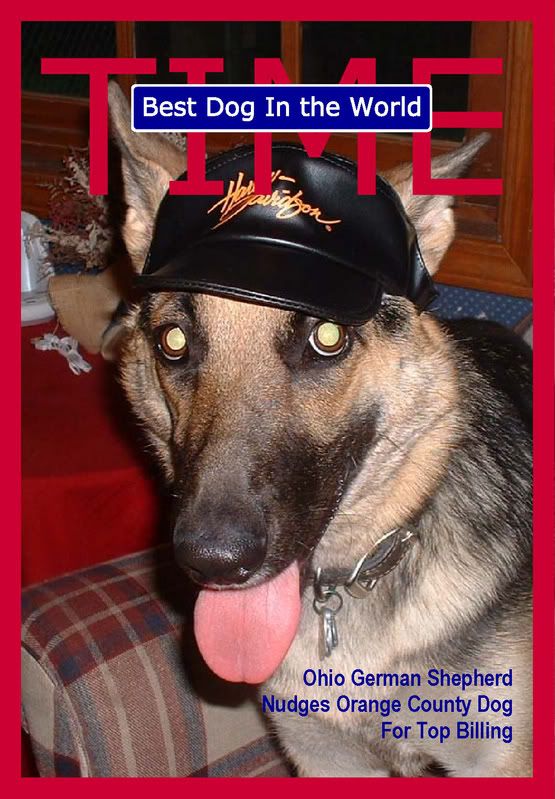 And now
www.TheBestDogInTheWorld.com
reflects the changing of the guard. Please go ahead and follow the link. As far as I know, the "dog" part in theBestDogInTheWorld refers to the pictured canine on the cover of the Time magazine, not to anyone else gracing that particular web site.
(Amber, I cannot believe you just let this happen).
That's alright. Noah and I will live. Please take time to send congratulatory notes to the owner of theBestDogInTheWorld.com's new dog by following the link below:
JealousOfNoah@theBestDogInTheWorld.com
Have yourselves a nice weekend. I will be spending my Saturday trying very hard
not
to fit in at
the annual gathering
of Southern California's most notorious social neaderthals.
I am really hoping for a Tyra look-alike to walk up to me and say, "Talk nerdy to me, big boy."